Engaging mental health in on the land programs: How Supporting Wellbeing answered a need in community
This piece was originally written by MakeWay. See the original piece here.
I love sharing the origin story of our project because it demonstrates that this exists because community asked it to exist It comes completely out of community need, and not us imposing this program on people.

-Rachel Cluderay, Project Director
Supporting Wellbeing is a training program that better prepares land-based leaders to mitigate and respond to mental health challenges on the land. This training is for Northern people who have some level of experience in planning and delivering on the land programs, but who have little-to-no formal education in mental health service provision. They joined MakeWay's Shared Platform earlier this spring, and we were incredibly grateful for the opportunity to speak with Rachel about the project's work.
In 2018, the Northwest Territories Recreation and Parks Association and Sahtú Renewable Resources Board brought together community members to discuss challenges they faced in running on the land programs (programs that specifically centre Indigenous pedagogy and epistemologies). A common theme was that many program participants and staff struggle with trauma, and program leaders were calling for made-in-the-north training on trauma-informed care and responding to mental health challenges. Supporting Wellbeing was born out of these conversations.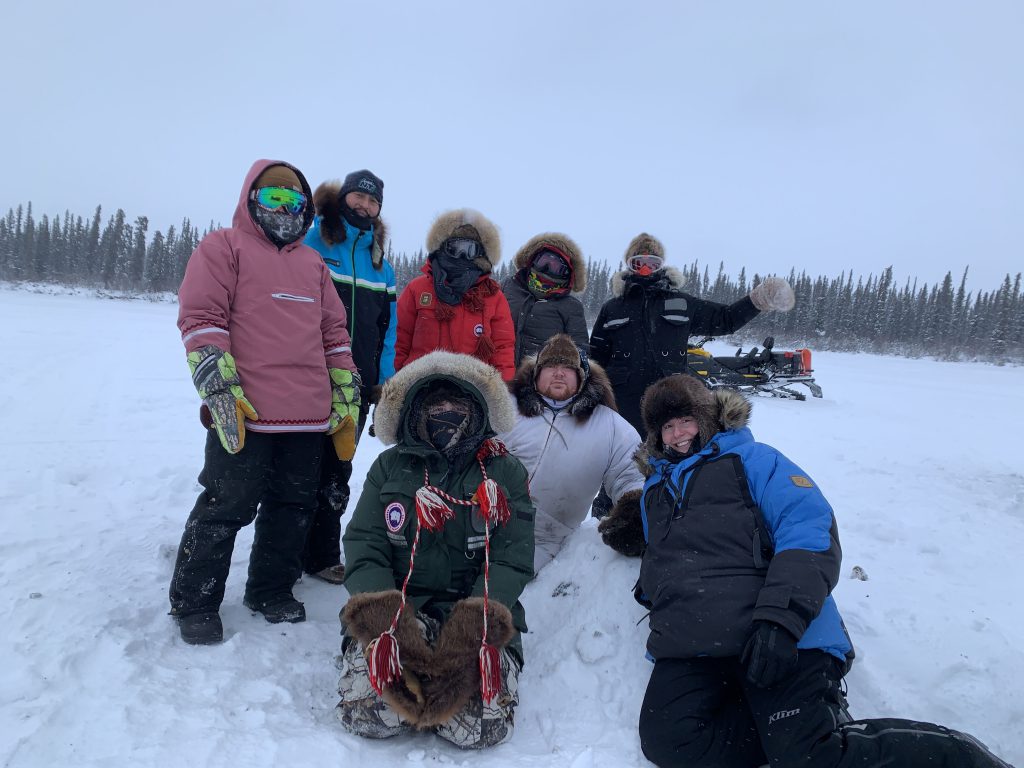 The project is based on Chief Drygeese Territory, home of the Yellowknives Dene First Nation and North Slave Métis (also known as Yellowknife, Northwest Territories) in treaty eight territory. They grew quickly over the span of 2 years, partly because of the strong relationships the team had in the communities they worked with.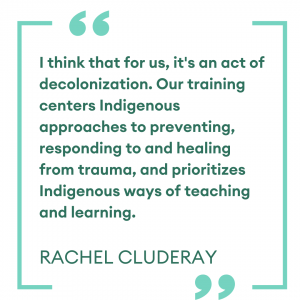 They completed a successful incubation phase with the Northwest Territories Recreation and Parks Association, and developed a flexible, four-day curriculum covering a variety of topics around planning and delivering trauma-informed on the land programs. "We're considering people's well-being holistically," Rachel said, "Like how do we setup camp so that there's spaces for people to not feel overwhelmed? We look at trauma responses – what can trauma look like and feel like in our bodies? What does after care look like for participants, but also for those leading on the land programs? We also talk about the history of colonialism, intergenerational trauma, the resiliency of the Indigenous communities, and continuing to fight against colonialism." Providing culturally relevant mental health response is a major focus for the project. As Rachel put it: "I think that for us, it's an act of decolonization. Our training centers Indigenous approaches to preventing, responding to and healing from trauma, and prioritizes Indigenous ways of teaching and learning." Many participants and facilitators of land based programs in the Northwest Territories are Indigenous, so Supporting Wellbeing's curriculum centres Indigenous approaches to wellbeing with some western approaches blended in.
Project staff also saw the deep need for local training through their past experiences with trauma-informed workshops. Most were run by non-Indigenous people living in larger cities or towns. They weren't as relevant to the realities of Northern Indigenous communities living in remote areas. "Many of our communities also don't have very good access to mental health care," Rachel added, "A counselor might come in once every few months. But people aren't receiving the support that they need." The project hopes that by providing training to land-based program leaders, these teachings will also spread to other people in community, so that they can support each other.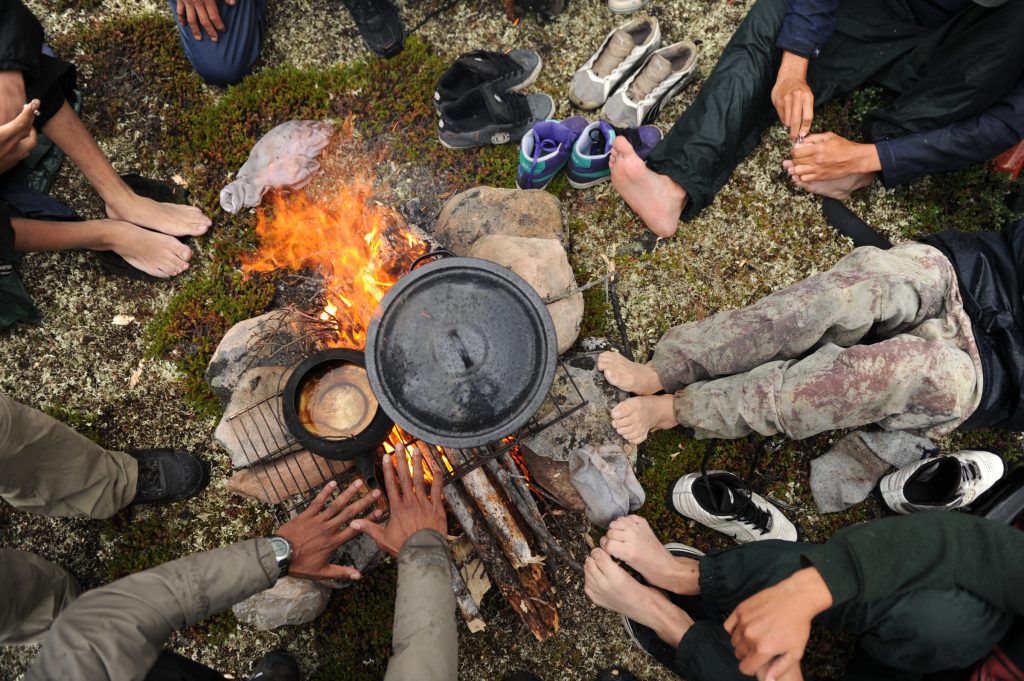 Supporting Wellbeing has seen overwhelmingly positive feedback and success. Post-pilot training evaluations and interviews found that participants not only drew useful skills they could apply to their own programs, but also passed those skills on to those around them. Some said they even applied them to their own personal lives. In 2022, Supporting Wellbeing was awarded a $500,000 Arctic Inspiration Prize, funding that recognizes new and innovative projects that improve the lives of people in the North. "It made me feel like 'oh my gosh, we're doing something that people need and that's actually effective.' That feels really good."
As we look to the future, we see opportunities to develop longer, more in-depth trainings. The program also wants to expand into Nunavut and the Yukon. There's even potential for the creation of a tri-territorial network for on the land leaders to come together and share ideas and resources.
In fact, part of our reason for joining MakeWay's Shared Platform was seeing the organization's reach in other territories and how this aligned with Supporting Wellbeing's future growth. We also wanted an administrative partnership that added both support and capacity to our growth and allowed agency for us to continue to lead our work. We can't wait to see what exciting things are on the horizon for the project!
Learn more about Supporting Wellbeing on Facebook and Instagram!