Let's Give a Warm Welcome to our new Project Coordinator!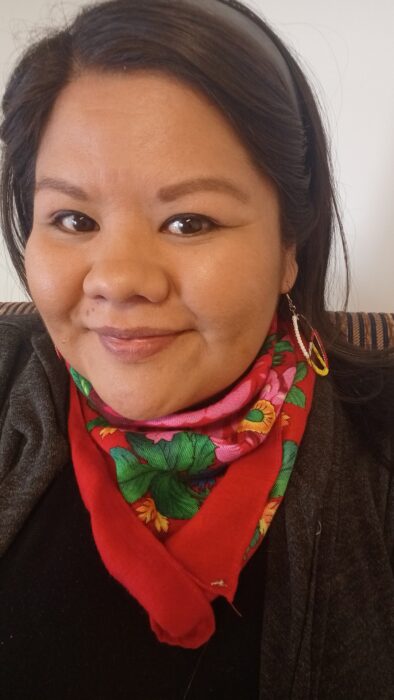 Maxine Lacorne was born and raised in Zhatíe Kúe/Fort Providence. She moved to Sòmbe K'è/Yellowknife after completing her Secondary High School Diploma in 2005 and continues to live there with her three children and common-law. Maxine's learning and career path brought her to a variety of organizations where she gained knowledgeable skills working for/with people of the North in supporting/helping and advocating role. She worked with all aged groups for ten years. During her learning path, Maxine also started her healing journey and continues to walk the path of recovery and does her best to be a voice for those unable to speak their own truth and advocates/support for Healing, Mental Health Awareness, Intergenerational Healing & Reclaiming and Revitalization of Traditions/Culture and Language. Maxine returned back to school and was in the Social Work Program with Aurora College and in the Addictions and Community Service Worker Diploma with CDI College and comes with certifications in Trauma Recovery, Grief & Loss Support, Trauma Informed Strategies & Approaches, counselling skills in variety of methods and other certifications in mental health first aid and working with/for Residential School Survivors and their families. Through her own healing journey and path of recovery, Maxine gained awareness of Westernized & Indigenous and Holistic Healing Approaches and understands the importance of land-based healing is crucial to Indigenous Healing.
Maxine is grateful for the opportunity to work with and serve communities and organizations in the North. As the Project Coordinator, she is responsible for assisting with the coordination of Supporting Wellbeing trainings in communities, community engagement, and coordinating our communications. We are so excited to have Maxine join our small team.
You can connect with Maxine via email at maxine@supportingwellbeing.ca or phone at 650-960-7253